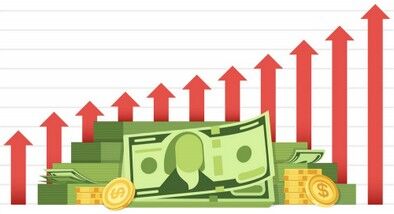 Royalq is a great business opportunity that allows you to make money with cryptocurrencies.
The bot buys cryptocurrencies at a low price and resells them at a higher price.
Repeat this every day for 24 hours a day.
Earnings from the bot depend on 3 factors:
1) The trend of the cryptocurrency market
2) The budget you can invest
3) The settings of the App or the copy trading you follow
Network Potential Earnings
In RoyalQ there are 6 levels.
According to the level reached, your earnings increase.
The table below shows an estimate of the possible earnings you could make by networking and advertising the RoyalQ platform with your affiliate link.
For each registered person, you will earn 30 to 70 USDT and 20% to 60% of the commissions resulting from the earnings obtained by your organization.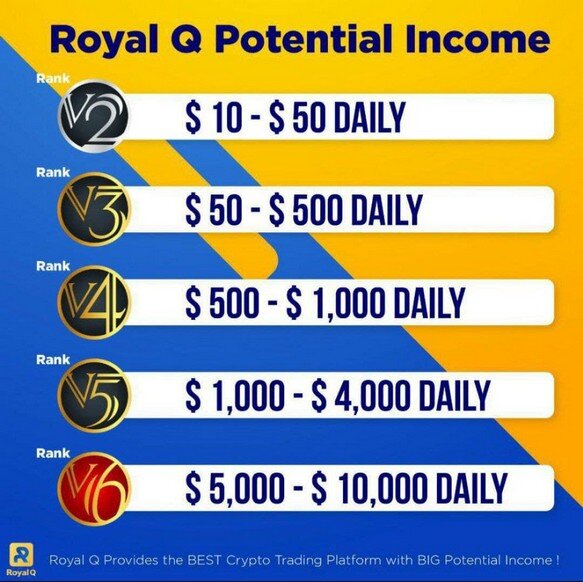 Earnings from the network

Trading Potential Earnings
In RoyalQ you can earn thanks to automatic trading.
The platform manages to generate income every day.
The gain from trading is variable and depends on the market trend, the invested capital and the bot settings.

Trading earnings overview